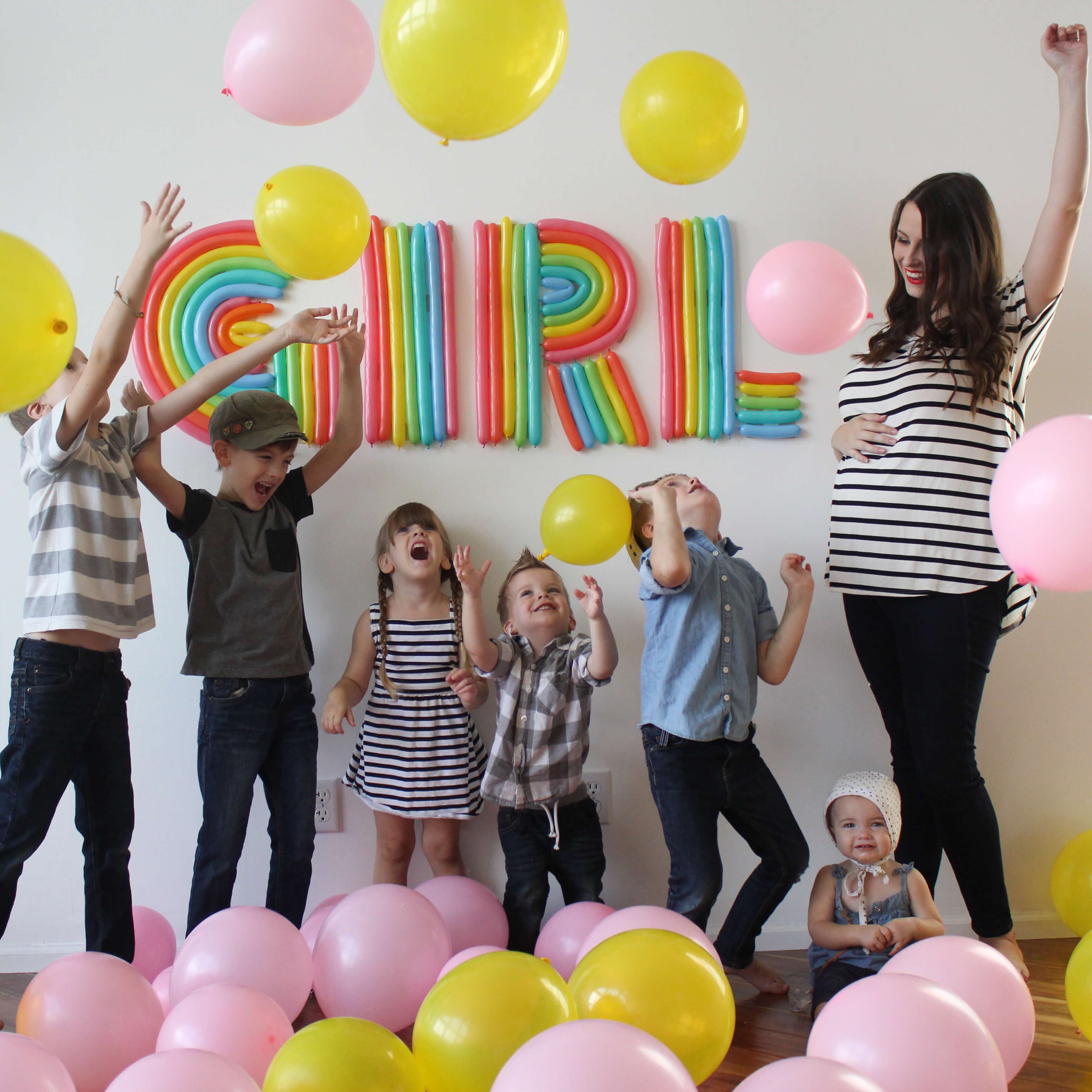 Valentina Kirikova
08.06.2015
Oh God, little girl and balloons
"What can be more joyful than the Lord, as when He sees that we are depriving ourselves of something, in order to give back to our neighbor, that we are constraining ourselves in something, to give rest to our neighbor; that we restrain ourselves and try to direct our soul, our character so that it would be easy for our neighbor to live with us. "
Holy Rights Alexiy Mechev
This story actually happened and may be of interest to both children and adults. Many years ago in one city there was a big house. And, as it used to happen often, tenants knew each other, many were friends of their families. Adults and children, meeting, warmly shared their news with their neighbors. So time went by. People got used to each other and became like members of one large family. Where everyone is different - both in age and character, but still very close and dear.
The children in this house were growing up, seeing the kindness and warmth of their elders, and they also wanted to be kind and responsive people. Especially one little girl thought everything, how could she please someone.She was really very kind, and this kindness was constantly looking for a way out.
Like many girls, she loved gifts. And once in a kindergarten, in which she went, there was a holiday, and gifts were distributed to children. This time the gifts were extraordinary, extraordinarily beautiful - such amazing colorful balloons. It is now possible to buy balls in almost every children's store, and at the time I'm talking about, balls were rare. And those who gave our girl were some kind of amazing, wonderful beauty. She was so glad, so glad that she thought: she would not part with these balls all her life. Cheerful and happy, she went home after the holiday, keeping her eyes on the balls. But listen to what happened next.


In the same house there lived a boy. In early childhood, it was also a joyful, kind, healthy baby. But then he suddenly fell ill. And more and more weak. He was tormented by pain, life gradually began to fade away in him. Many people loved him, deeply sympathized and wished him complete recovery. But, unfortunately, he was getting worse and worse, and now it became so bad that he lost consciousness and did not come to his senses for many days. The neighbors, having learned about it, were afraid of the worst: as if the boy would not die.Just at the time when our little kind girl was returning home with balloons, she heard this terrible news. And her heart could not agree with that. How?! She is so happy now, and the boy, the sweet boy, is so suffering that he does not even regain consciousness and may die.
And I must say that our baby is not just good. She believed in the Lord and received this gift of kindness from Him. And now the time has come for the test of her kindness and love. With all her heart she began to pray for a boy. She knew that other people were praying for him. But why does the boy not recover? And then she thought that the Lord must make a gift. She will give Him balls, and He will cure the boy. And she said: "Lord, I ask You very, very please! You are so kind, take my balls as a gift, but please do not take the boy to Yourself, let him live and be completely healthy, "and she opened her palm. Then a sudden breeze, like a faithful friend, picked up the balls and began to lift them higher and higher into the blue clear sky. And the girl's heart felt no longer that joy when she received balloons as a gift, but some kind of unearthly happiness, jubilation and such extraordinary love for all that it already seemed to her that she was also flying with these balloons far into the sky, to God himself.
Meanwhile, in the hospital, the boy opened his eyes, and when the surprised doctors again performed tests for him, it turned out that the terrible disease was gone and nothing was left of it. Because the Lord hears a pure, fervent prayer of a loving and gracious person who is ready to sacrifice his joy, if only to the other was good. But especially when a person brings to the Lord as a gift his whole heart, filled with love for God and neighbor, and pure prayer. Then the Lord sends us miracles.
Tamara Manelashvili
A source:
Take it to yourself, tell your friends!
Read also on our website:
Patronage of god
Once with a small Prokhor (Seraphim of Sarov) a wonderful incident occurred. Prokhor climbed to the bell tower and, after looking around, fell down. The chances that a person may survive such a fall are insignificant. Frightened mother rushed to help her son and ...
Miracles by Jesus Christ
The miracles performed by Jesus Christ were countless. We publish a table of the most glorious miracles of Him, mentioned in the Four Gospels, precisely in the order and sequence in which they occurred.
Related news