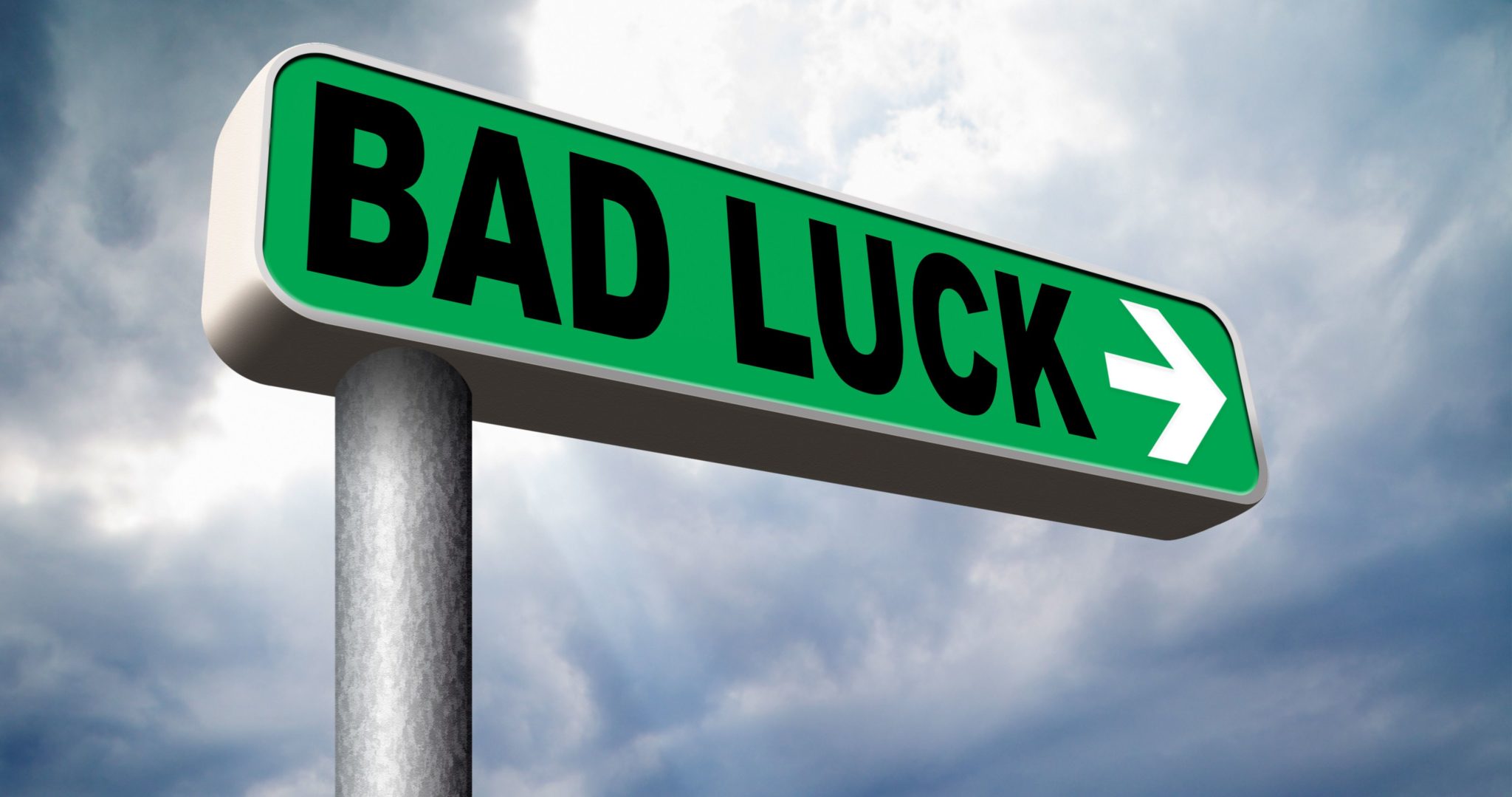 Bad luck…
Some absolutely incredible accidents. Unfortunately, with a fatal outcome. After that, you have to be careful about everything around you, and generally philosophical about life.
Woman killed by a billboard
Diana Durre from Nebraska, killed by a 23-meter Taco Bell advertising sign, which fell on her pickup truck. This was due to strong wind and metal fatigue, which eventually broke down and burst at a height of 5 meters. Diana was expecting a meeting with a married couple to sell them several puppies. We agreed to meet "right under the sign of Taco Bell" ...
Woman suicide killed passerby
The woman who decided to end her life jumped from the balcony of the eighth floor, falling directly on the city dweller passing below. She died instantly, a passerby, a 50-year-old Ukrainian, died from his injuries a few days later. It happened at 6 am in the city of Viladecans, not far from Barcelona. That's how it is ...
Demonstration of glass strength failed
Harry Hoy, a 38-year-old lawyer at the Holden Day Wilson Law office in Toronto, decided to demonstrate to students at the Toronto-Dominion Center that the glass in the lobby is so strong that it can withstand it. What for? Unclear.In general, he broke up, hit the glass, it snapped and Harry flew down. I forgot to say that everything happened on the 24th floor, so the lawyer had no chance to survive. His previous students say that he showed this trick many times, but this time, apparently, he was tired of enduring the glass.
Man drowned in chocolate
It could have been a scene from Charlie and the Chocolate Factory, but in life everything happened much more sadly. Vincent Smith, a Cocoa Services Inc chocolate factory in New Jersey. He worked on the line of loading blocks of raw chocolate into a large tank, and accidentally fell into it. The tank was full of hot chocolate with a temperature of 50 degrees Celsius, and in addition, the chocolate was constantly mixed with special vanes. The poor fellow hit one of his shoulder blades and lost consciousness. They were able to pull him out only after 10 minutes (why so long ??), and the doctors stated death.
Suffocated in a condom
Harry Ashbrook, 31, was found naked in his house, wearing a condom over his head, and three nitrogen oxide bottles (laughing gas), with which he apparently pumped the product before pulling it over his head. Something did not go according to plan, and Harry choked.
Mechanics killed by roller coaster
In 2003, a roller coaster operator in the Island County Fair amusement park in north-west Seattle lubricated the guide rails with grease, when suddenly he was hooked by a passing cart. The cart lifted the poor fellow to a height of 12 meters, after which he fell back against the fence. Doug McKay, 40 years old, worked in violation of safety regulations, dangerously approaching a moving mechanism, and the main reason was his long hair, for which he was hooked by a trolley.
The man was bitten by bees
Jaam Singh Girdan Barela (his full name), a 50-year-old man, died after being bitten many times at his wife's funeral in Madhya Pradesh. I am not familiar with the subtleties of the ceremony, but it takes place using a funeral pyre. The smoke from it was disturbed by a bee swarm, located a few kilometers from the burial site. When the insects flew, all the participants in the ceremony fled, but Jaam stayed behind to finish it. He later died from multiple bites. Probably, he did not try to escape. It's sad ...
Football team struck by lightning
During a football match between the teams of Bena Tshadi and Basanga in the Republic of Congo, lightning struck the field, killing all the players of the second team without harming the first one.Of the fans injured about 30 people. The score remained a draw - 1: 1. That's how they played ...
The girl was killed by a hockey puck
Brittany Cecile, a 13-year-old American hockey fan, died in hospital after being hit by a puck during a match between Columbus Blue Jackets and Calgary Flames at the Nationwide Arena in Ohio. It happened on March 16, 2002, when Shayya, fired by first-team player Espen Knutsen, broke through the glass fence and hit Britani in the temple. It was the first death of a fan in the history of the hockey league, after which the safety requirements of the spectators, including the use of stronger glass and other protective devices, were greatly tightened at the matches. In general, there is nothing for girls to do in hockey!
Italian stripper choked in a cake
Everyone is probably familiar with an episode from Hollywood films, when a seductive dancer appears from a large cake at a party to liven up a celebration. In Italy, this practice led to tragedy. In the city of Kontenza, at the bachelor party, the organizers were puzzled when at the appointed time the ordered stripper did not appear from the cake. When they looked inside, it turned out that 23-year-old Gina Lalapola was suffocated in a tightly closed cavity inside the cake.The question is, why not make holes for breathing, but at least insert a breathing tube?
Hello from space
November 30, 1954 Ann Hodges rested after a lunch snack, lying on the sofa. At the same time, a small stone meteorite entered the Earth's atmosphere at low speed. It would seem, how are these two events related? The fact is that in flight the meteorite collapsed into three pieces, one of which pierced the roof of the house where Ann lived, and hit her in the thigh. What an ordinary event! This woman is the only one who hit a meteorite, among all ever living on our planet, and this is documented. The grasping housewife, despite the painful shock, quickly appreciated the happiness in the form of a rare cosmic body that fell on her sofa. Many correspondents and a bunch of different rogues flew to this event, but representatives of the US Air Force quickly put things in order, took the stone, threatened Ann with arrest and disappeared in an unknown direction.
The story did not end there - Ann's husband, Evgeny Hodges, worked as a lawyer, he sued a stone from the government (in America at that time it was possible) and the meteorite moved again to the spouses' house.Offers for the sale of the space body again fell down, but the hype and attention of the public were so tired of the Hodges family that they donated a meteorite to the Alabama Museum of Natural Science, where it is still located.
Just not lucky
Jenn Rogers lives like a fairy tale. Strange, funny and unexpected. At first she was struck twice by lightning. This is not seven times, as in the case of one forester, but believe me, it is very unpleasant and unexpected. After, at the age of 18, Jenn traveled on a cruise ship and enthusiastically photographed the views and her friend. While shooting, she leaned too far into the fence and fell into the ocean. A friend bravely rushed to save her, but slipped and lost consciousness. At this time, on the ship was a performance of comedians, and no one else noticed the passenger falling overboard. After some time, the fallen guy woke up, notified the crew and the ship returned for the "lagging behind" girl.
A few years later, Jenn and her son were walking along the street, and suddenly the child shouted: "Mom, look at some unusual bird!" An unusual bird was a bat, which clung to the hair of a woman.In a panic, Jenn began to knock on the door outside and ask her to be rid of the beast that was tearing her, but her cry frightened everyone around her, and even the bat itself, which began to beat in her hair even more, scratching the head of the unfortunate woman. Finally, she met a familiar person who helped drive the mouse away and helped her get to the hospital, where she was helped.
Later, the woman fell into dangerous situations more than once - she was robbed, shot by mistake, and finally, she fell into the sewer hatch ... Jennie Rogers is simply enchanting life, you will not say anything ...
Two atomic bombs
In the modern history of mankind, only two cities were destroyed by an atomic bomb. This man lived in both cities. Meet Tsutomu Yamaguchi, born in 1916. On August 6, 1945, he was on a business trip to Hiroshima. During an exit from a tram less than in 3 kilometers from the Japanese there was a nuclear explosion. At Tsutomu the eardrums burst, he was almost blind and was sure that the end of the world had come. After spending the night in a bomb shelter, the businessman decided that now Hiroshima is not a promising and safe place for business, and drove home. In Nagasaki.
A few days later, in his office, he talked about his personal terrible experience to his boss, describing a mysterious (at that time) and terrible explosion. At a time when Tsutomu persuaded the boss that selling cars in a destroyed city was a hopeless business, he heard a sound that was already familiar to him - an atomic bomb explosion at close range (again, about 3 kilometers). Surprisingly, he survived in this catastrophe and is still alive, despite his 93 years. The invulnerable Japanese man uses his experience to tell people about the horrors of atomic war, including with the help of books written by him.
Related news